archives of global protests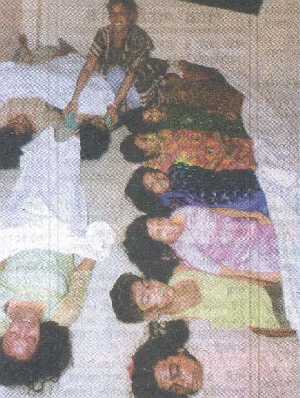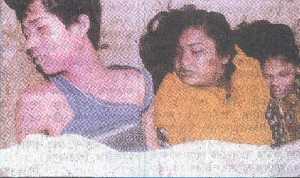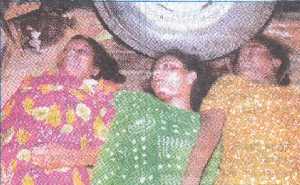 bangladesh ,NGWF, Fire & Killing
From: Amirul Haque Amin
General Secretary
National Garments Workers Federation
9.8.01
Greetings from Bangladesh and National Garments Workers
Federation.Yesterday 24 garment workers killed in a factory fire. I am writing the news from one of our daily English Newspaper.The picture is in the attached file.
In solidarity
Amirul Haque Amin
General Secretary,NGWF
"FIRE AT GARMENT FACTORIES
23 Workers Killed,100 Injured In Stampade
At least 23 garment workers were killed and about 100 others suffered injured in a stampade at a building housing several garment factories in the city's Mirpur area on wednesday.
The tragic accident of stampade happened as a fire broke out at "Macro Sweater" on the 7th floor of the 8th storeyed building at plot No M-2,Main road -1,Mirpur - 14.
They faced the tragic end of their lives as the workers of four garments factories housed at the same building tried to escape the fire originated from an Electric short-circuit at about 9.15 am.The name of another factory at the building is Europa Garments.
The identities of the dead and injured persons could not be khown immediately. Of the victims 13 were women.Bodies of 17 victims were sent to Dhaka Medical College Hospital(DMCH) for autopsy.
Of the injured, 3 were undergoing treatment at the DMCH in critical conditions.Some of the wonded were given first aid and released from the hospitals.
Apart from the DMCH,the injured were admitted to diffirent city clinics and hospitals including South View Hospital and Suhrawardy Hospital.
Police and fire brigade soures said being panicked at the alarm of the emergency belt,the workers of all the factories tried to come out of their respectives floors at a time.
they said the number of casualities were high because the main gate was Loocked at the time.Scores of the panicky workers tried to save their lives using the single emergency staircase.
Locals and Fire fighters rushed the spot,extinguished the fire and rescued the survivors.
Being angered at the accident,local clashed with the police .Hundreads of locals thronged the spot to see the incident, but police interepted them,resulting the clashes.The police of Kaprul Thana , including the OC Elahi Box, came under mob attack.
The owners of the factories , however, claimed that they had safety measures at the factories and the workers were given proper training to escape through emergency exit.
High police officials visited the spot after the accident.
Meanwhile, condemning the incident, different labour organisations and left political parties blamed the owners for not following the laws related to the garment factories.They demanded compensation of Taka 2 lakh for each victims and Taka 50 thousand for each injured.
They said about 300 garment workers died in fire or stampede incidents in last 10 years.
Jatiya Garments Sramik Federation( National garments workers Federation) will hold a condolence and protest meeting at Muktangan in the city tomorrow(friday)."
The Bangladesh Observer
Dhaka, Thursday, August 9,2001
Campaign against Fire in the Garments Sector | Contents | www.agp.org